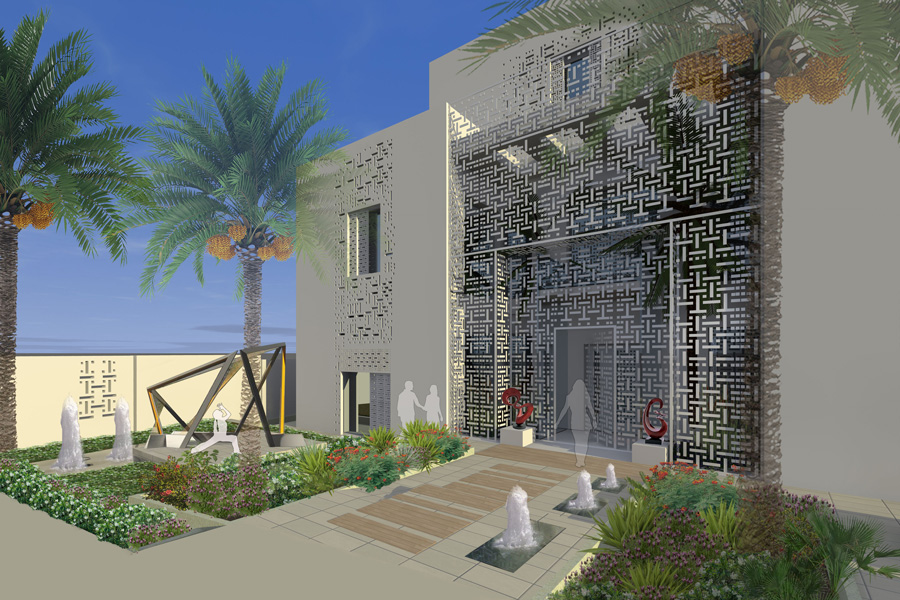 2016-01-16

Lusail-Naqsh House project
The House Concept is designed to create a simple sculptural volumetric block using perforated screens windows and kinetic sunscreens are used to provide a seamless transition from the roof to the penthouse, villa facades and boundaries.
The monolithic design of the Villa envelope and landscape along with the perfectly arranged perforations, Provide privacy control and block visibility to adjacent plots. The Villa's elements are displayed independently, forming planes that interact with the volumes which compose the buildings overall structure.